There is possibly no more important overlap of disparate issues in the US right now than Guns & Mental Health. The overlap comes up whenever we talk about Spree Killers or "active shooters",  it is at the heart of the increase in Suicides in the United States and it is crucial to the conversations about so called "red flag" laws and the restriction of gun rights prior to an individual's commits a criminal act.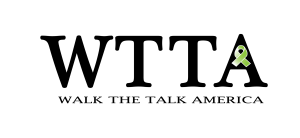 Michael Sodini is the founder of Walk The Talk America, a non-profit organization lead by firearms industry professions which promotes mental health awareness inside of the gun community through various programs aimed specifically at Suicide Prevention, Identifying at Risk Youth, Reducing Gun Negligence and Mitigating Trauma from Gun Violence.
You can hear Mike talk about the founding of the organization and the mission HERE,  in this clip he also talks about the important alliance that WTTA has forged with Mental Health America, the nation's oldest civil rights advocacy organization for those living with mental illness. The alliance is squarely focused on ending the stigmas around guns & mental health issues and developing strategies and programs to accomplish important goals with a priority placed on our civil rights.
Mike recruited several experienced and successful leaders from the firearms industry to assist him formally as Trustees of WTTA.  Colion Noir (NRA Influencer), industry leading lawyer John Renzulli, Kenyon Gleason (President of NASGW) and I all immediately agreed to join Mike and  two of his long time employees at Eagle Imports, Maria Kersonavic & Suzanne Lewis on the Board. Industry leading companies including Armscor, Davidson's, Lipsey's, Brand Avalanche and GunVault have also given generous support to WTTA and our mission.  Eagle Imports was the first financial supporter of WTTA, committing over $35,000 at the founding of the organization.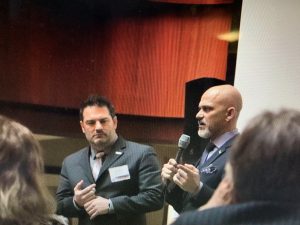 In this video clip, you can hear Debbie Plotnick, a Vice President of Mental Health America, introducing Mike and I at their Regional Policy Conference, held just outside of Cincinnati, OH, last week.  I think her dedication to protecting gun rights while also protecting people comes across clearly and indicates why we have allied with MHA. After her introduction, I established some foundational concepts with the attendees of the conference to serve as a backdrop for the conversation were intended to have with them about suicide prevention, "red flag" laws, background checks and other areas where guns & mental health issues overlap.  Those concepts were:
1. Guns can be dangerous.
2. Guns are the only physical item guaranteed by the Bill of Rights.
3. Freedom isn't Safe.
Without accepting those three ideas, it is very hard to have a meaningful dialogue that can lead to any effective program or solution that could have a measurable effect on gun related deaths without infringing on fundamental gun rights.
Keep an eye on Walk the Talk America for more news about guns & mental health. Do your part to end the stigma surrounding mental health issues inside of the gun community. Gun Owners should fear losing their rights when asking for mental health assistance. That path to assistance can start with a free & anonymous screening at wtta.org.
-Rob Pincus
-EVP, Second Amendment Organization
Please follow and like us: