Many American Gun Owners interested in "Doing Something" in regard to to the Georgia Runoff Elections for two seats in the US Senate.
The Georgia Runoff is coming up on January 5th should consider attending one of the upcoming Shooting Competitions inside the State. Attending a competition provides  you with many opportunities.  The most obvious is for you to speak with Georgia Voters!  They have  an unprecedented opportunity to influence the structure of our Federal Government and the short term future of our Gun Laws in the United States.
If you attend a match, you might consider the following opportunities:
Discussing the Election with other Competitors
Handing out Flyers with information about the Election and/or your preferred Candidates.
Asking the Match Director or Host if you could address the group at an appropriate time.
Below is a list of upcoming Matches in Georgia. Please Share This List with Georgia Voters. Once you read it,  if you know of other events that could be considered, please add them in the comments.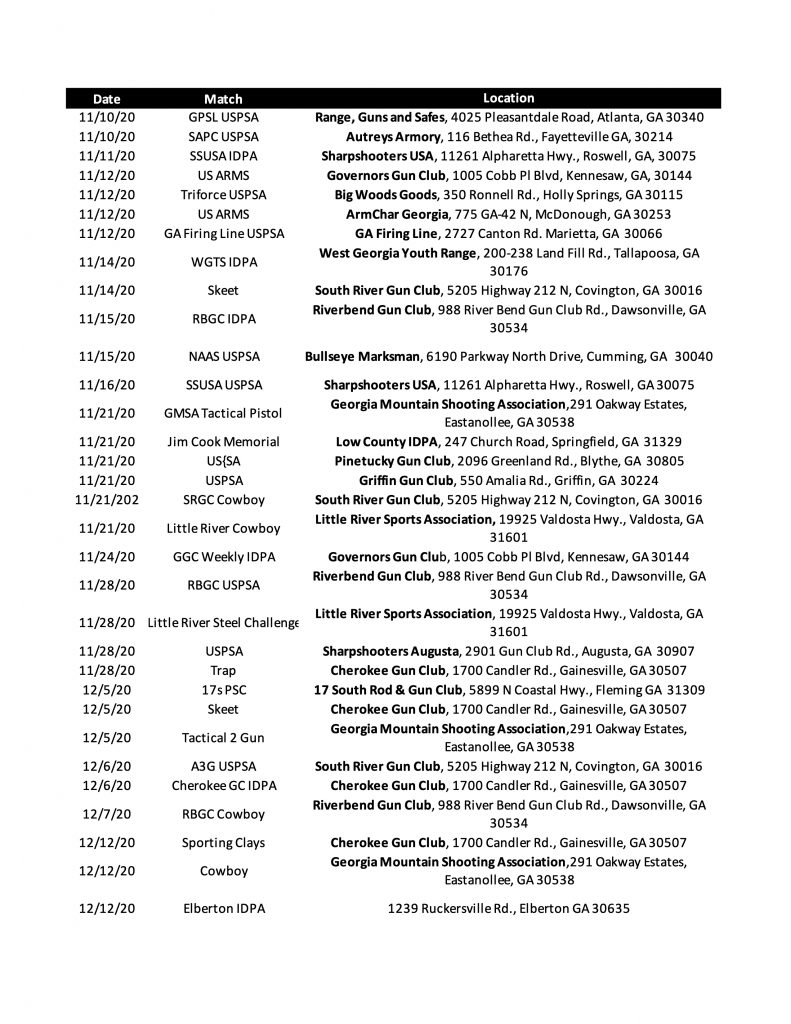 Regardless of how you do it, you should get involved in Getting Out the Vote in the Georgia Runoffs.
Please follow and like us: