Being a gun owner comes with many responsibilities. So does being a gun rights advocate. Whether you are both or neither, we all have a common responsibility. It's time we have a dialogue about suicide prevention and gun negligence.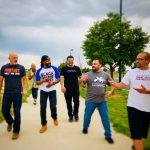 Recently, Maj Toure, Mike Sodini and Rob Pincus held an unscripted and unplanned dialogue about the work that Maj and Mike are doing to educate and raise awareness about responsibility, tragedy prevention, legal gun ownership and the stigma that can accompany gun ownership. Maj is the founder of Black Guns Matter and Mike recently launched a non-profit organization intended to collaborate with mental health professionals to address a variety of issues.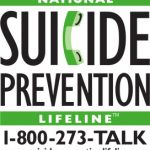 This type of open and frank discussion is exactly what all of us in the gun rights community need to be having. Blunt, unapologetic and at times uncomfortable.
Please take the time to listen to this conversation and think about the issues discussed. Then, please share it with others in your family, group, town and community.
Please follow and like us: